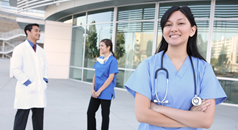 Our Service Areas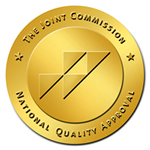 We are joint commission accredited.
About Us
Continental Health Care, Inc.

is a home health care company providing in-home care services in Austin Texas. Our health care experts comprise of nurses, therapists, social workers and caregivers who work twenty-four hours a day, seven days a week to guide our clients towards the betterment of their health, and in essence, their lives.
We understand that in these modern times, to attend to the needs of yourself as well as others, so much more if circumstances force you or your loved one to remain at home.
We do not discriminate when it comes to our clients. We cater to homebound patients without regard for age, gender, religion and origin. We do, however, make sure that our patients fall under the classification of homebound. Home care is not a luxury but a privilege, and we make sure we reach those who deserve our assistance.
We have an excellent track record in regards to the quality of care services we deliver to our homebound clients. We are a company built upon a passion towards delivering all-around care in the comfort of our clients' homes.
Potential employees go through a thorough screening process which includes background and criminal checks. They enjoy benefits and compensations for a job well done.
For more information about us, you may contact us at (512) 906-1756.