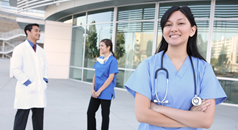 Medical Social Worker
Continental Health Care offers a shoulder to lean on in the form of our medical social workers. Dedicated and compassionate individuals, they have had much experience in terms of dealing with emotional factors concerning illness, disease, and aging.
Our Medical Social Services helps the clients and their loved ones through:
Short-term therapy
Grief Counseling
Evaluation of social and emotional factors
Financial Planning
Assistance in tapping into community resources
For more information on our services, you may contact us at (512) 906-1756.